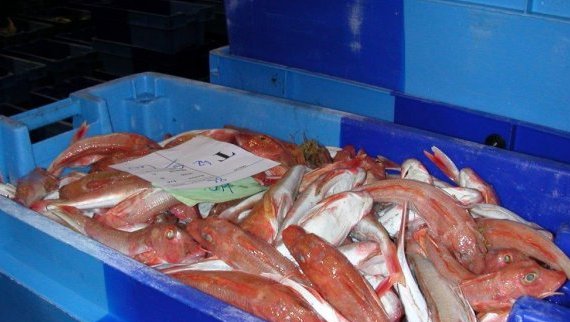 Traceability of crates and fishing products using RFID technologies
All versions of this article: [English] [français]
One of the multiple objectives of the Common Fishing Policy is to ensure the proper traceability and control of fishing produce, from beginning to end in the chain of supply.
One of the means of guaranteeing respect of this commitment consists in tracing crates at the fish market as well as on board (for the ships which use them).
In order to trace the crates from the moment they are loaded, empty, aboard to their being unloaded at the fish market for sale then transfer to the wholesale fish merchant, the electronic tag or RFID (Radio Frequency Identification Device) remains the most economical and reliable method.
The use of RFID tags at the fish market dates back to over ten years ago, with varying success according to technologies. With the advent of the new UHF tags (reading distance of more than ten metres), the profession initially went wild about them before soon becoming disillusioned, the UHF tags proving to be both ill suited to a watery environment and relatively expensive.
The years have passed and technologies develop with a better reading capacity going alongside markedly more affordable prices.
Today, crate manufacturers integrate, for the most part, UHF tags into the design of their crates, which now have special niches already in the moulding stage.
| | |
| --- | --- |
| | As proved by the German manufacturers, CRAEMER, who even offer interchangeable tags. |
OUR APPROACH IS SOMEWHAT DIFFERENT.
We propose one or two tags permanently housed in protected parts of the crate. The lifetime of the crate (between 3 and 5 years over a hundred or so washes) is in perfect conformity with the lifetime of the tag. Its current average price means that we foresee the disappearance or destruction of the crate with its tag.
We believe that the point of departure for the traceability of the crate, and thus of the tag, is when it exits the washing tunnel = clean crate.
It is then loaded, in stacks, on board the ship and filled with fish as fishing operations proceed. During the fishing expedition it can be weighed on board before being disembarked.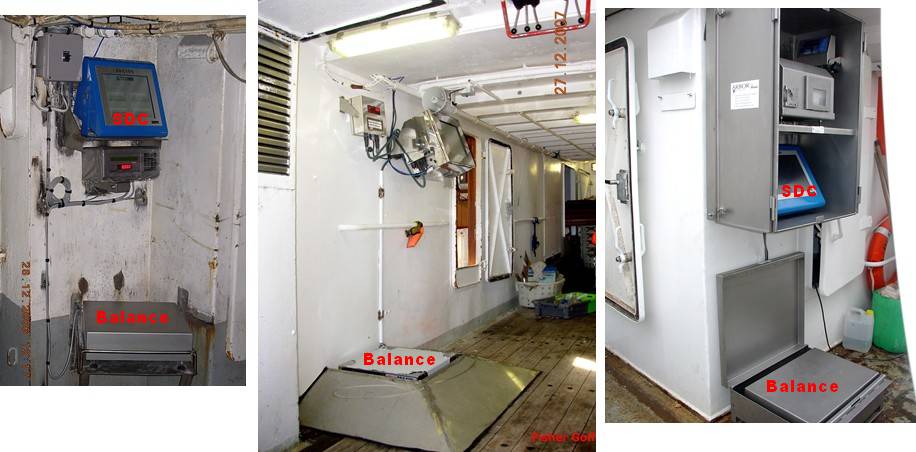 Ships not weighing in the course of the expedition weigh the crate with ice and disembark, before allotting ready for sale.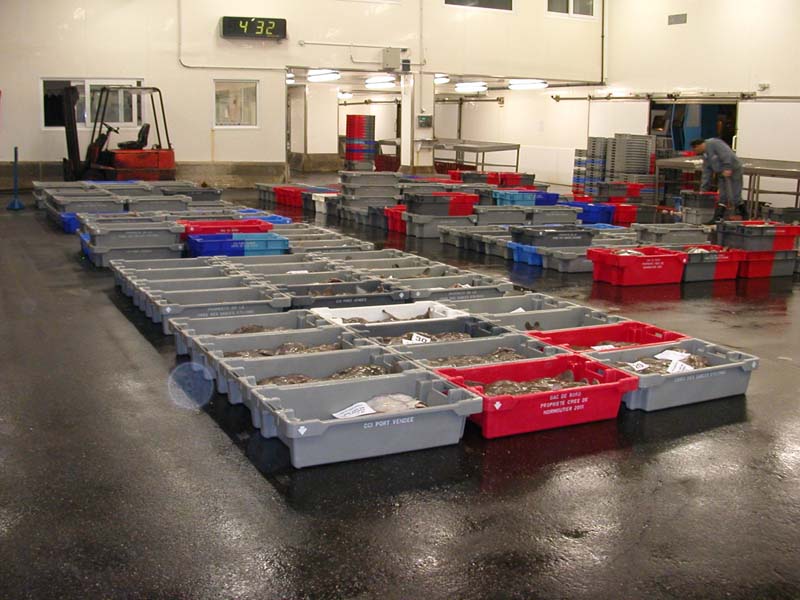 Once the sale is over with change of owner (fisherman wholesale fish merchant), the contents of the crates are spewed out and the wholesaler makes up his sales lots (polystyrene crates) to sell to fishmongers and supermarkets. It is at this precise stage that the breaking off of traceability is difficult to handle.
At each stage mentioned above a tag-reader is needed, either fixed (as with a portico) or mobile (such as a pistol-reader or, today, a smartphone).
---